Stress and Time Management Seminar at our Vocational School
Social Activities of 2019-2020 / Stress and Time Management Seminar at our Vocational School
Personal development training programs" between the hours of 14:30 - 17:30 and Corporate Communication" between the hours of 11:00 - 14:00 on Sunday, 08.12.2019, and "Stress and Time Management were organized by Kütahya Dumlupınar University Continuing Education Center by the Head of the Program of Healthcare Institutions Serkan YÜCEL.
During the session held in the morning, information on Human and Communication, Corporate Identity and Corporate Culture, Internal Communication, Persuasive Communication, and Customer Relationship Management were given under the main title of "Corporate Communication". In addition, the role of body language in first impressions and gaining the trust of others; Application examples about tone and emphasis, posture, sitting, walking style, social distance, gesture and facial expressions are given.
In the afternoon session, under the main title of "Stress and Time Management", information about Stress Concept, Methods of Coping with Stress and Pressure, Time Concept, Personal Time Management, Effects of Stress in Time Usage was given.
With the trainings provided, our students were provided with new information with themselves and their environment within the scope of "Lifelong Learning", and contributed to them being more equipped individuals in their private life and in the sectors they will work after graduation.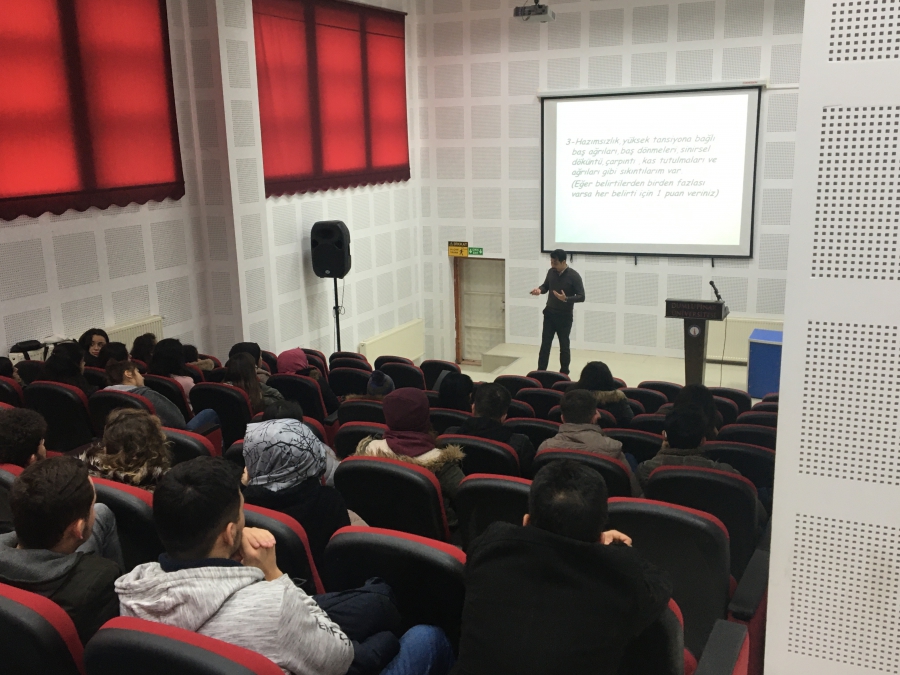 Last Update Date: 05 March 2020, Thursday